Put yourself in good hands..
We know mini storage. We've been serving the North state area for 20 years. We use that experience to help you select just what you need.



Easy Access: Easy to get to from Hightway 44. Paved access on site. Plenty of turning room for large vehicles.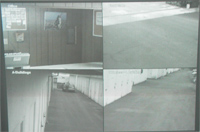 Making it secure: Fenced premises, monitored access, on- site manager, and security cameras are just a few ways we keep an eye on things, and your stuff secure.